Our Expertise
The firm's areas of expertise are board governance, ESG and sustainability, DEI, corporate-NGO partnerships, and measurement and ratings.
Alice Korngold, President and CEO
Korngold and her team provide strategy advisory services and facilitate leadership strategy retreats for board members and executives from multinational companies and global, national, and regional nonprofits. The firm's expertise is in board governance; sustainability; diversity, equity, and inclusion (DEI); and measurement and ratings.
Clients include numerous financial services firms and hedge funds based in NYC, in addition multinational corporations in cities worldwide. The firm provides advisory and candidate-matching services to the boards of directors of global NGOs, such as Landesa Global, iDE Global, Global Impact, Cultural Vistas, International Center for Research on Women, mothers2mothers, PYXERA Global, and the UN Global Compact Network USA, in addition to NYC organizations such as Services for the Underserved, New York Edge, and Literacy Partners.
Board training and matching for companies. Korngold Consulting (KC) assists global corporations in establishing, enhancing, and scaling their nonprofit board training and matching programs worldwide. Korngold and her team have been training and matching business executives to global, national, and regional boards for over thirty years. Additionally, KC conducts benchmarking studies to measure the value of nonprofit board service for companies seeking to build more diverse, equitable, inclusive, and high performing workforces, and to solve social, economic, and environmental challenges.
Measurement. Among many measurement projects, Korngold developed the methodology for the Drucker Institute to rank Fortune 250 companies based on their alignment with Peter Drucker's Social Responsibility principles.  
"Alice Korngold, an expert on sustainability, board governance & measurement, who is CEO of Korngold Consulting in NY, developed the methodology for a portion of the Social Responsibility category." 
Methodology Behind Ranking Management Top 250 Companies, The Wall Street Journal, 12.11.21
Visiting Professor. Korngold teaches a course on "Sustainability and Corporate Governance" for the Master of Financial Accountability, York University in Toronto, Canada. She guest lectures at Harvard and other universities worldwide.
Author.  Korngold is the author of three books: A Better World, Inc.: Corporate Governance for an Inclusive, Sustainable, and Prosperous Future (Palgrave Macmillan, 2023); A Better World, Inc.: How Companies Profit by Solving Global Problems…Where Governments Cannot (Palgrave Macmillan 2014);  and Leveraging Good Will: Strengthening Nonprofits by Engaging Businesses (Jossey-Bass, a Wiley Imprint, 2005). She authored the chapter on Sustainability, Climate, and Corporate Governance in the Handbook on Board Governance: A Comprehensive Guide for Public, Private, and Not for Profit Board Members (Wiley 2016 and 2020). Korngold holds a B.A. and an M.S.Ed. from the University of Pennsylvania.
Speaker. Korngold is a keynote speaker at conferences worldwide, including at the U.N. and the WBCSD, as well as meetings of the boards of global NGOs that are noted above.
Education. Korngold received her bachelor's and master's degrees from the University of Pennsylvania.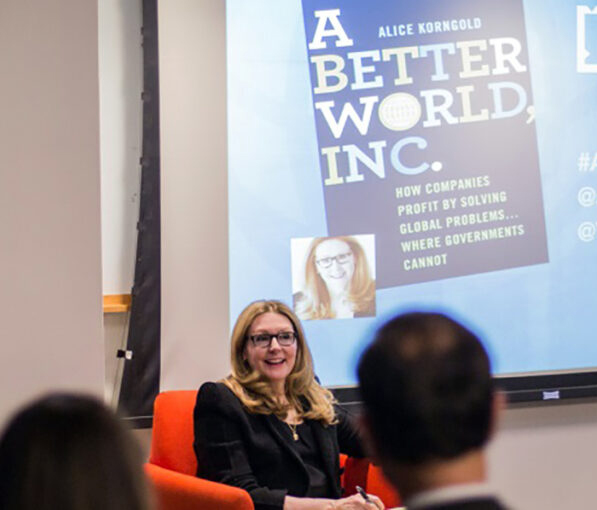 Olufunmilayo (Funmi) Arewa, Senior Advisor
Arewa is the Murray H. Shusterman Professor of Transactional and Business Law at Temple University School of Law, where she teaches corporate governance. Prior to becoming a law professor, she worked for close to a decade in business and legal capacities at law firms, technology startup companies, and a venture capital firm. Professor Arewa is the author of Disrupting Africa: Law, Technology, and Development (Cambridge University Press, 2021), winner of the 2022 International Studies Association Science, Technology and Art in International Relations (STAIR) Award, which is conferred annually for the best book that advances innovative research agendas on the intersections between international relations and the politics of science, technology and art. Professor Arewa is also writing a new book Curating Black Music: Ownership and Commodification (forthcoming, Cambridge University Press). Professor Arewa received an M.A. and Ph.D. (Anthropology) from the University of California, Berkeley, an A.M. (Applied Economics) from the University of Michigan, a J.D. from Harvard Law School, and an A.B. from Harvard College.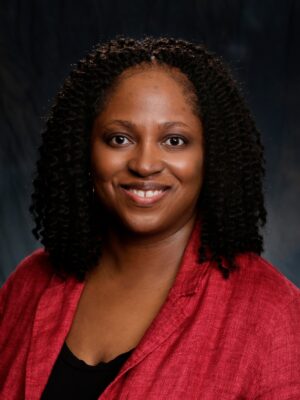 LET US HELP YOUR ORGANIZATION ACHIEVE ITS VISION AND GOALS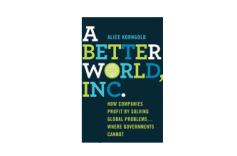 In A Better World, Inc., Korngold shows companies how to grow value by finding innovative solutions to the world's social, economic, and environmental challenges. Using case studies, A Better World, Inc. delineates best practices for corporations to mitigate risks, reduce costs, and grow value through effective board governance, NGO partnerships, and stakeholder engagement.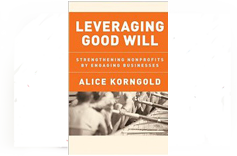 In Leveraging Good Will, Alice Korngold shows how businesses can develop tomorrow's leaders by having their executives properly matched, trained, and coached for board service.