Strengthening Nonprofit Boards
TO ENVISION AND ACHIEVE THEIR STRATEGIC AND FINANCIAL ASPIRATIONS.
Our team provides a unique set of services to help NGO and nonprofit boards to envision and achieve their greater potential, strategically and financially.

For over thirty years, our organization has assisted NGO and nonprofit boards in achieving their greater potential.
BOARD ASSESSMENTS
Conducting a uniquely effective board assessment and planning process for nonprofits seeking to achieve greater aspirations.
BOARD COMPOSITION
Providing guidance and recommending board candidates for NGOs and nonprofits to build highly effective, diverse and inclusive boards.
DEI
Advancing DEI for nonprofit governance, building on thirty years of DEI advisory services, research, and writing.
LEADERSHIP TRANSITIONS
Assisting boards in facilitating leadership succession.
Nonprofit boards that include people from a broad variety of communities and backgrounds are stronger strategically. People who serve on boards are in turn personally enriched by engaging in decision making with people who have differing perspectives. And the community is stronger when it is led by people with a rich variety of experiences. 
SOURCE: Alice Korngold, Leveraging Good Will: Strengthening Nonprofits by Engaging Businesses, (San Francisco: Jossey-Bass, 2005). 
"Nonprofit organizations become magnets for people from diverse backgrounds who are interested in a variety of issues. Through volunteering, people have great opportunities to cross ethnic, racial, and socio-economic borders to improve society for all."
SOURCE: Alice Korngold, Leveraging Good Will: Strengthening Nonprofits by Engaging Businesses, (San Francisco: Jossey-Bass, 2005). 
The Role of the Nonprofit Board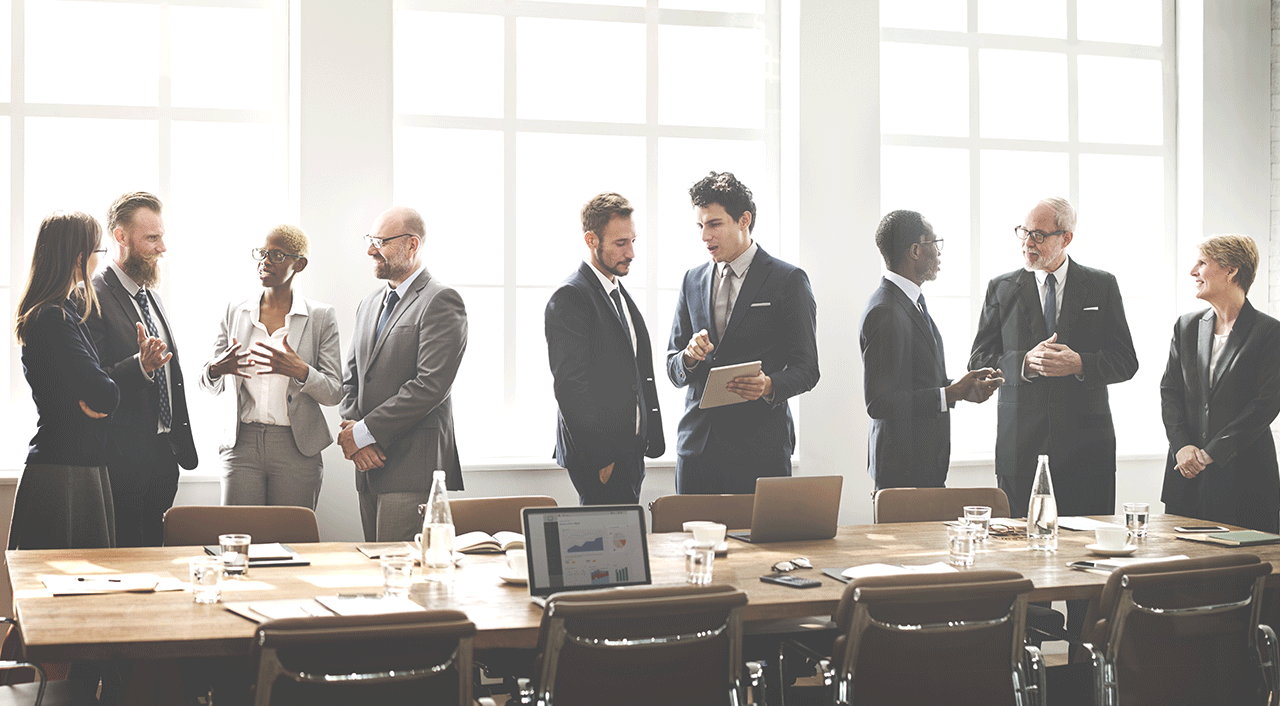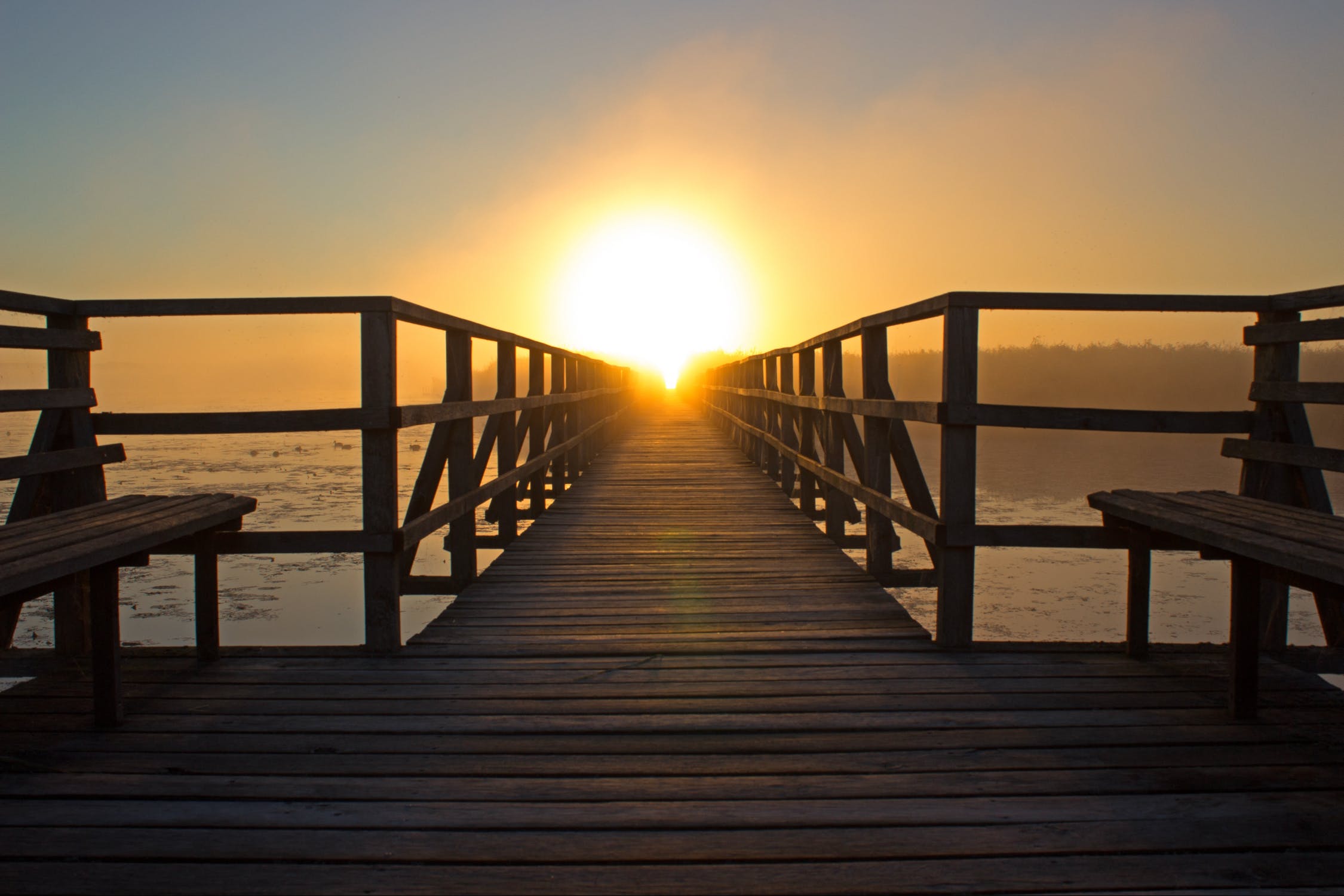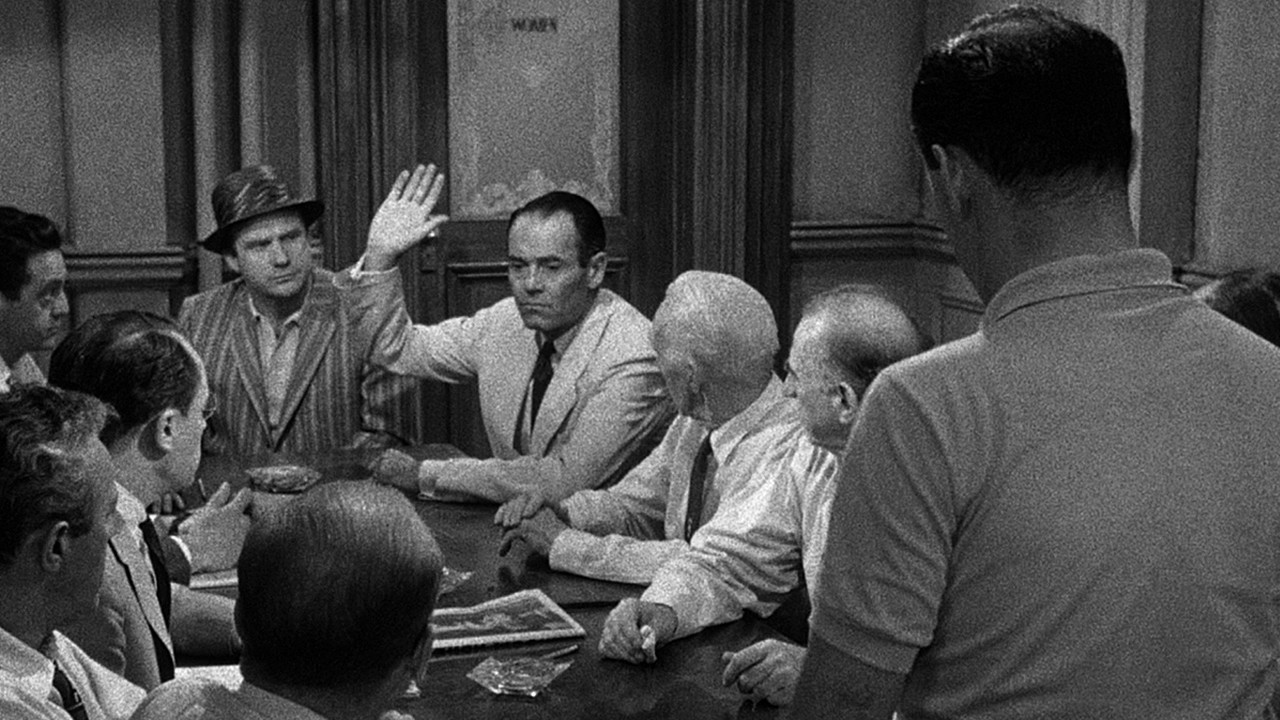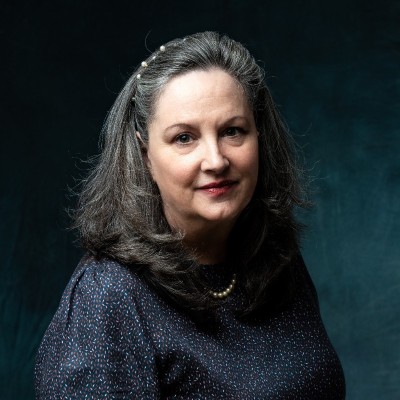 Alice Korngold is a rare human being. I've had the privilege of working with her while I was CEO at the International Center for Research on Women and as a board member serving Global Impact.
She is a thoughtful and thought-provoking broker of meaningful engagement between the corporate and the non-profit sectors on issues such as DEI and belonging, board composition, dynamics, evolution and measurement.
She has an extensive global network, and has introduced me to amazing candidates for board service. I have also found that experts — executives with no extra time in their day — are willing to engage in online discussions Alice has organized because diverse points of view are always present, everyone participates, and you leave with useful insights. An excellent use of time.
Finally, I admire how Alice's passion and commitment inform her professional agenda. How wonderful to be an inspiration to others while creating real change!
Sarah Degnan Kambou
Immediate Past CEO, International Center for Research on Women (ICRW); Board Member (Global Compact).
Alice has been an incredible connection for me. She very efficiently and effectively found a perfect match when I was searching for a nonprofit board experience. Her professionalism and knowledge of the nonprofit world is impressive, extensive and current. She has also provided guidance and expertise for board retreats by doing extensive preparation with board members in advance to make the experience as productive as possible. Her network is sizable and diverse.
As Vice Chair of the mothers2mothers US Board, she has provided recommendations of outstanding corporate executives looking for board seats. This kind of assistance is invaluable given our desire to place highly qualified, motivated and passionate individuals on our board while respecting our culture and diversity requirements. Alice is totally respectful of these criteria and very thoughtful when looking for potential candidates. She is a great asset to any board!
Laura Bartlett
Immediate Past Chair, U.N. Global Compact USA.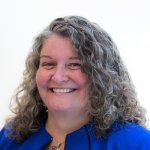 Alice came to work with us right as we acquired another organization and were working to integrate the boards and missions of the two entities. Her assistance was invaluable in bridging understanding between the somewhat different boards and helping us to forge a forward board strategy. She took the time to really understand our organization (both organizations!). She put in far more hours than I ever would have expected, taking the time for a personal meeting or call with each board member. She also held follow-on meetings with me and our Board Chair to think through concrete next steps. She is extremely knowledgeable about best practices for non-profit boards and is generous in sharing that knowledge. I do not believe we would have gotten anywhere close to this far without her assistance.
Deirdre White
President & CEO, PYXERA Global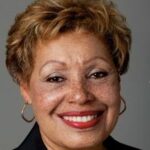 Alice Korngold is an extraordinary strategist and problem-solver, a compelling facilitator and insightful coach. She brought unparalleled expertise to partner with me, as board chair, and to the CEO to optimize long term performance and financial sustainability. This partnership included the governance committee's successful board member recruitment strategies. Alice helped to assess and build on the board's existing structures and strengths, and to address critical weaknesses. She gave us the tools and coaching to transform to a board of the future. To say Alice has been a trusted advisor would greatly understate her true impact. When you have Alice Korngold as your partner—her expertise, coaching and insights–you are guaranteed to have success."
Carolyn Powell
Past Chair, Services for the Underserved and Board Member, Corporation for Supportive Housing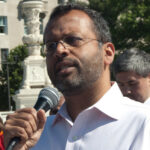 Alice has delivered exceptional value to our organization, by identifying two superb candidates for our board who have brought extraordinary skills, contacts, perspectives and networks to the table. Alice is exceptionally skilled at understanding non-profit organizations, including their cultures and board cultures, and matching prospective board candidates with them. She is driven by deep values commitments to equity, sensitive to issues of process, and extremely attuned to finding the right fit – for both candidates and organizations.
Deepak Bhargava
Former President, Community Change
LET US HELP YOUR ORGANIZATION ACHIEVE ITS VISION AND GOALS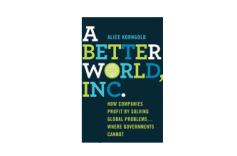 In A Better World, Inc., Korngold shows companies how to grow value by finding innovative solutions to the world's social, economic, and environmental challenges. Using case studies, A Better World, Inc. delineates best practices for corporations to mitigate risks, reduce costs, and grow value through effective board governance, NGO partnerships, and stakeholder engagement.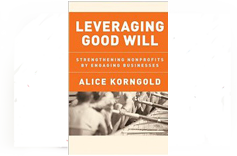 In Leveraging Good Will, Alice Korngold shows how businesses can develop tomorrow's leaders by having their executives properly matched, trained, and coached for board service.